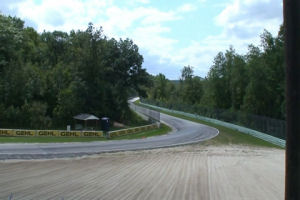 Road America 2008 (Badger Bimmers)
After the first two years of the March of Dimes event being the main event for the RRC crew, this year we moved it instead to the Badger Bimmer event, since the March of Dimes event has been getting crowded and a bit erratic. This year, Chad, Damian and Rick signed up while Eric returned as the annual cameraman for the event. Cars were driven, rubber was removed, and the occasional expensive failure occurred. In other words, it was just like most events!
The event was organized by the Badger Bimmers BMW CCA club, and as usual the instruction was good, the event well scheduled, and in general things went smoothly. Not everything did, unfortunately. During the first session on the track Rick's G35 developed a high-RPM misfire, and after messing around with it for two sessions Rick retired for the day. The misfire was eventually fixed under warranty by the dealer.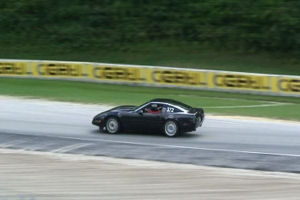 So, for half the event it was Chad and Damian as the RRC drivers on the track. Chad did such a nice job he will return in the intermediate group next year, and as usual Damian was smooth and consistent. We have some very nice video from Eric, as well as some in-car video from Damian's BMW 330Ci.
So, as always the RRC crew had fun, although Rick was a bit bummed by the misfire. However, no panels were bent by us, and the rubber side stayed down!
You can check out the following goodies: