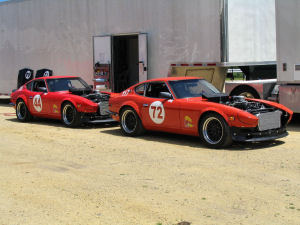 Blackhawk Farms 2009 PDEs
This year RRC members attended a total of three PDEs put on by Badger Bimmers at Blackhawk Farms Raceway in South Beloit, IL. On June 1st Damian and Rick went to Blackhawk, then returned on July 13th for another DE, and then attended the final DE in August 7th.
The first two events were outstanding. Both had beautiful weather and a full day of racing at speed. Damian and Rick were trying out their new lowered and adjustable suspensions, and Rick also had the new Quaife differential installed. The changes sharpened each car's responses and allowed us to pick up more speed than ever before!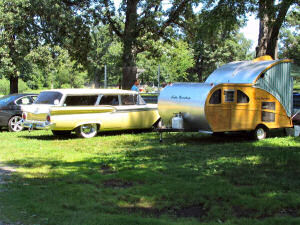 However, the August event didn't turn out as we'd have preferred. The event had rain falling throughout, causing everyone to drive slowly and carefully since traction is reduced significantly. The upside of this cautious driving was that no one wrecked, or even left the track! All in all, we again enjoyed the track and consider it to be one of our favorites.
Blackhawk Farms is in South Beloit, IL which is just over the Wisconsin-Illinois border. It is farther away than Road America, but much closer than Gingerman. Given it's relative proximity and oh-so-enjoyable track flow, we recommend that everyone who has any chance to make the trip down and enjoy it.
You can check out the following goodies: