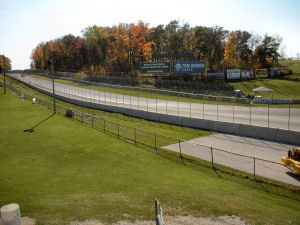 Road America 2009 (Badger Bimmers)
This year the Badger Bimmers Road America event was a bit different from previous years. First, only Damian and Rick signed up, since Chad had recently bought his new farm, house, and required accessories like mini-llamas. :) However, one of our friends from Poland, Dariusz, came along with his family to watch on Sunday and managed to capture some very nice photos for us. Thank you!
However, the event was rather strange in more ways than one. For example, on Saturday a crazy cold front went through, dropping the temperature to 27 degrees and snowing during Damian and Rick's session. This resulted in numerous spins and two Porsches crashing into walls! Rick's G35 got loose enough that he came off the track after two laps, and another half-lap they black-flagged the whole session. Oddly enough, two hours later after lunch the temperature was above 40 again and the afternoon sessions completed without incident.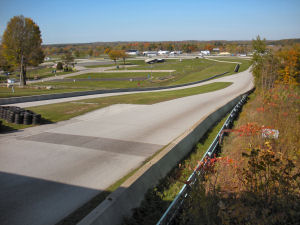 Sunday, however, was much nicer with reasonably warm temperatures and beautiful sunny views as you can see from the photos. Rick and Damian went on the attack, passing many of their fellow drivers in the sessions. After a full day we packed up and went home, tired but satisfied after another two-plus hours of track time.
Hopefully next year more people will come out to Road America with us - it is a great event at an outstanding track. We hope to see you there!
You can check out the following goodies: