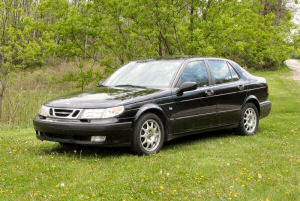 Eric's Saab 9-5 Turbo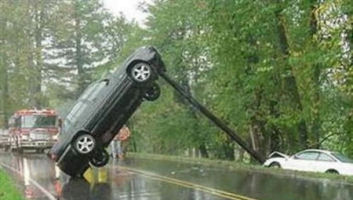 Updated 10/2008: Eric's 9-5 has been wrecked, but he has bought a Saab 9-3 Sport!
Recent Events:
Background Info:
2.3-liter dohc 16v turbocharged intercooled inline-4
3470 pounds curb weight
Five speed manual transmission, FWD
P215/55HR-16 tires
The current estimated output is 186bhp @ 5300rpm (corrected for atmospheric pressure and temperature), and 180lb-ft of torque @ 3800rpm. Stock rating is 185bhp @ 5500rpm -- you just can't get closer than that!
Modifications:
Planned modifications for the near future are:
Ummm... "standardize" all tires. :)
Pictures: